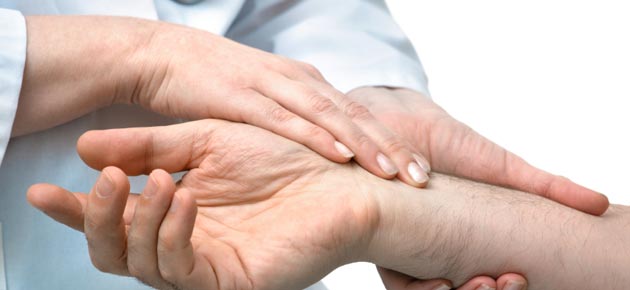 Atrial Fibrillation Program
The Atrial Fibrillation (AF) program is a proactive approach in the prevention of strokes. The Camrose PCN partners with the associated physicians' clinics to screen for individuals with AF—otherwise known as an irregular heart rhythm that may lead to stroke.
Purpose of Program:
To be proactive in the prevention of strokes in patients who are identified as having previously undiagnosed AF—a risk factor that increases the chance of having a stroke by three to five times.
What is AF?
It is a condition where your heart rate and /or heart rhythm are not normal. The heart's electrical system controls the rate and rhythm of the heart. When a person has AF, the electrical signals of the heart can become too fast and disorganized, which cause the heart to pump very fast and unevenly.
Approximately 20% of all strokes are attributable to AF. It is important to ensure identification of those at risk and ensure they are treated appropriately to minimize the occurrence of such strokes.
Individuals with AF can still live normal, active lives. Your doctor and healthcare providers are here to help but you have a role in managing your AF as well.
How the program works:
Trained healthcare providers at the PCN perform a thirty- or sixty-second pulse check and follow an algorithm to determine whether the patient will need further testing to rule out AF.
For more information
Contact the PCN
or talk to your doctor
Additional Resources
Heart and Stroke Foundation