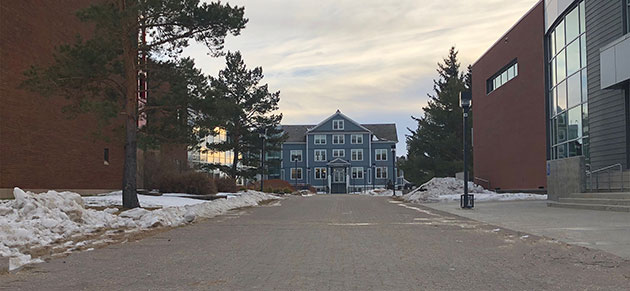 Augustana Nurse Navigator
Commencing November 1, 2017, the Camrose Primary Care Network and the University of Alberta – Augustana Campus collaborated on a demonstration project to house a nurse navigator on campus. The purpose of this collaboration is to help Augustana students enhance their understanding of and improve access to the Camrose healthcare system and local community supports.
How it works:
Students registered at and attending the University of Alberta – Augustana Campus can access this service
Appointments are available, as well as walk-in services
The office for the Nurse Navigator is open Monday through Friday, 1:00pm to 4:00pm (last available appointment starts at 3:30 pm)
What you can expect:
The Nurse Navigator will be available to answer questions and give advice on the following topics

Discussions regarding the best treatment of minor illnesses (cold, flu, sore throat)
How to best schedule a routine physical exam
Appropriate referrals to specialists and other healthcare providers
Mental health concerns
Sexual health concerns
Immunizations
Health education on prevention or management of chronic health conditions

Depending on your needs, you will be helped by the Nurse Navigator directly or referred to services with the Camrose Primary Care Network or the Camrose healthcare system
If you do not have a family doctor, you will be assisted to find one so you can more easily access care in the future
How to access:
Book an appointment by calling the Camrose Primary Care Network at (780) 608-4927
When available, visit the Nurse Navigator office
Where are we located?
The Nurse Navigator Office is located at:
Augustana Campus
Forum Building, Learning Commons
4901 46 Avenue
Camrose AB
T4V 2R3
The Camrose Primary Care Network office is located at:
Room 1108 Suite 4 Camrose Recreation Centre
4512 53 Street
Camrose AB
T4V 5K4