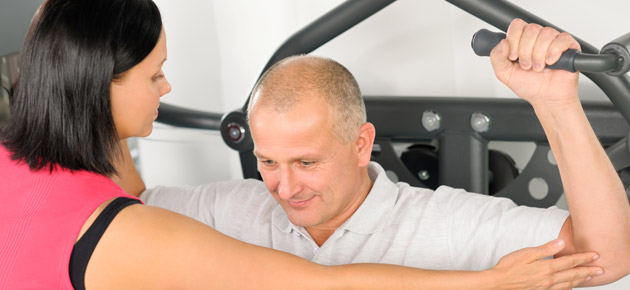 Exercise Specialist
About the Program:
The Camrose PCN Exercise Specialist Program is available to all patients of PCN physicians who require assistance with being physically active. Currently access to this program is focused on patients referred for Chronic Disease Management (CDM) and Fall Prevention.
What to Expect:
Patients will start at least level progression
Lesson plan starts at their current fitness level and then progresses
Lesson plan is adapted as individual improves.
Patient participates in supervised exercise: Supervised Exercise Classes and/or One-on-One Appointments
Once patient has completed level one and two, and/or one-on-one appointments, their options include:

Continue working on their own – meet monthly with exercise specialist
Transition to Healthy Living Centre programming and classes as appropriate
Some patients repeat the classes if there is benefit to be gained
Transition to community exercise classes/programming - they choose to be active and are self-motivated at this point
Through accessing this program, patient receives education on:
Benefits of exercise
Safe and Effective Exercise Technique
How to make safe and effective choices about active lifestyles
Components of an exercise program
How to monitor intensity of exercise
Effects of exercise on heart rate, blood pressure and blood sugar levels
For more information
Contact the PCN
or talk to your doctor.
Additional Resources
UWalk