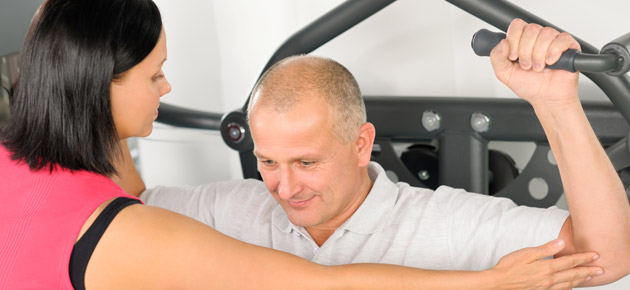 Exercise Specialist
About the Program:
The Camrose PCN Exercise Specialist is available to all patients of PCN physicians who require assistance with being physically active. Currently, access to this program is focused on patients referred for Chronic Disease Management (CDM), including Parkinson's Disease, and Fall Prevention.
What to Expect:
Clients participate in supervised exercise classes for:
General mobility and strengthening
Balance
Parkinson's Exercises
The lesson plan starts at their current fitness level and then progresses. Once clients have completed one 10-week session, options include:
Repetition of the class if there is benefit to be gained
Transitioning to community exercise classes/programming if clients so choose
Clients may also see the Exercise Specialist for one individual session for advice regarding appropriate home exercises or community exercise options. Through accessing this program, clients receive education on:
Benefits of exercise
Safe and effective exercise techniques
Making safe and effective choices about active lifestyles
Components of an exercise program
Monitoring intensity of exercise
The effects of exercise on heart rate, blood pressure, and blood sugar levels
For more information
Contact the PCN
or talk to your doctor.
Additional Resources
MyHealth – Fitness & Exercise
At Home Exercises for Those with Parkinson's 1
At Home Exercises for Those with Parkinson's 2
Seated Balance Exercises
Standing Balance Exercises