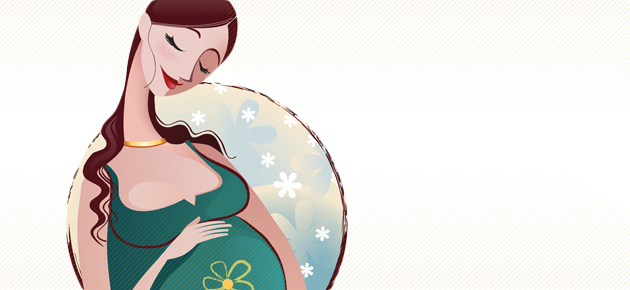 Prenatal Clinic
The Camrose Primary Care Network (PCN) houses a weekly prenatal clinic, which includes a team of family doctors, registered and licensed practical nurses, and other healthcare providers, who are committed to providing women and pregnant people with quality care and education throughout the duration of their pregnancy. The Prenatal Clinic sees an estimated 300 pregnant people each year.
How it works:
As soon as you suspect that you are pregnant, you may start accessing prenatal services.
You do not need a referral from your family doctor to access the prenatal program.
What can you expect from the Prenatal Clinic?
The Prenatal Clinic is held Tuesdays and Thursdays.
During your visit, you will be seen by the prenatal team. The team carefully monitors you and your growing baby throughout your pregnancy, and provides opportunity for conversation regarding any concerns you're having about your pregnancy.
The Camrose PCN Prenatal team also works together and collaborates with the obstetrician or other specialists and community providers (i.e. Public Health), as needed during your pregnancy.
As your big day approaches, the Prenatal Team will need to see you more frequently to check on how things are going. They will see you at minimum once per month during weeks 0 to 28; every two weeks during weeks 28 to 36; and every week from week 36 until you give birth.
If you do not have a family doctor, you will be assisted early in your pregnancy to find one so you can more easily access postpartum care for you and your baby after you return home.
How to access:
To self-refer to the Camrose PCN Prenatal Clinic call 780.608.4927, ext. 2000 or visit us at the Camrose PCN West End Clinic located at 6540 - 48 Avenue in Camrose.
Talk to your Family Doctor or healthcare provider
Where are we located?
Camrose PCN West End Clinic
6540 - 48 Ave T4V 3A3
Phone: 780.608.4927
Fax: 780.608.4931
For more information
Please
contact the PCN
or
review our FAQ
.
Maternity Experience Survey 2019 Results
Additional Resources
Pregnancy and birth:
Health Parents Healthy Children
AHS Ready or Not
Pregnancy & Exercise
Patient Care Plan Summary
Safety:
COVID-19 & Pregnancy
Health Canada, consumer product safety
Car Seat Safety
Parachute Canada
Family Violence Information Line
Child Safety Seat Training
Women and Cannabis
Cannabis and Pregnancy
Cannabis and Parenting
On-line Prenatal Class:
Lamaze for Parents
Breastfeeding:
International Breastfeeding Centre
La Leche League
Breastfeeding Made Simple
Breastfeeding and Nutrition
Kids and Parenting:
Camrose Family Resource Centre – A Parentlink Centre
Caring for Kids Home
Encyclopedia on Early Childhood Development
Nutri-eSTEP Nutritional Screening
Parent Link Centre
Birth and Babies
Healthy Families Program
Prenatal Loss Support
Behavioural Health Consultant
Grief and Bereavement Support